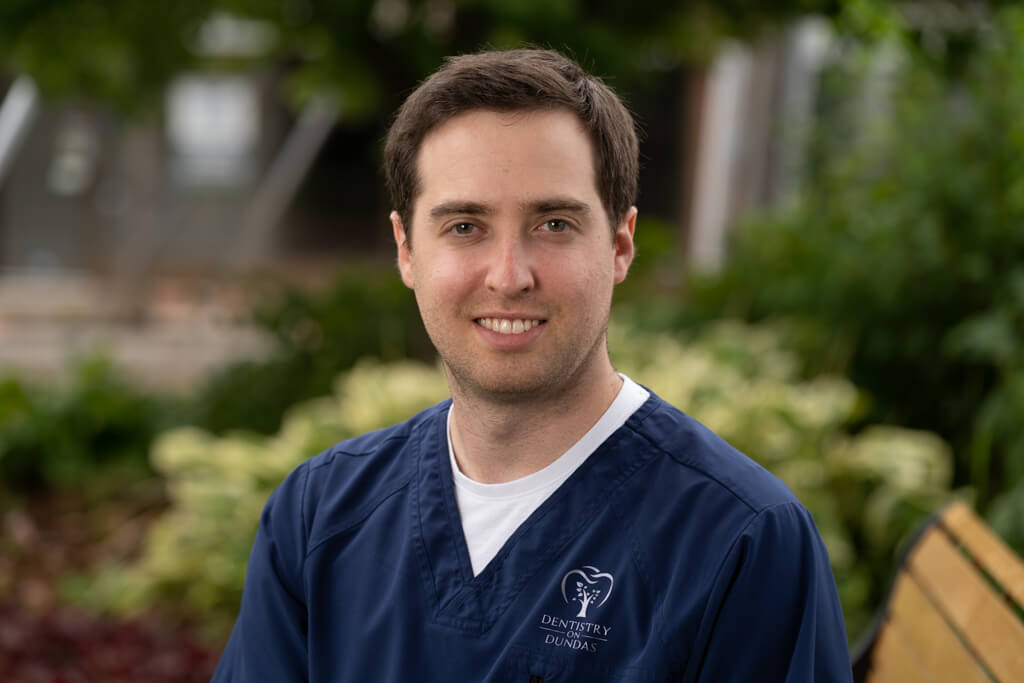 Dr. Matt Librach – Dentist
Dr. Matt Librach recently graduated from The University of Pennsylvania school of Dental Medicine (UPenn) with his Doctor of Dental Medicine degree. While at UPenn, Dr. Matt completed an honorary degree in clinical dentistry and graduated Magna Cum Laude. Prior to dental training, Dr. Matt Graduated from the University of Western Ontario (UWO) with an Honours Specialization in psychology. Fun Fact: Dr. Matt was a varsity Fencer at UWO and was awarded as an All Canadian Fencer. While in Dental school, Dr. Matt Co-Founded the Society of Oral Oncology and was the Social Chair of the Alpha Omega Dental Fraternity at the University of Pennsylvania.
Dr. Matt Librach is the son of Dr. Mark Librach and excited to join the Dentistry on Dundas team. He looks forward to providing the highest quality of dental care, much like his father, Dr. Mark Librach and the Dentistry on Dundas team have been doing for 30 years.
During his free time, Dr. Matt loves to participate in all sporting activities. He especially loves to golf in the summer and ski during the winter.
"*" indicates required fields