White Fillings in Whitby, ON
White Fillings: The Safe & Effective Alternative
When it comes to dental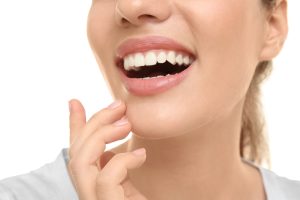 fillings, metal materials stand out against the natural color of your teeth, and cause potential health concerns. That's why many dentists now recommend white dental fillings as a superior alternative. At Dentistry on Dundas, our experienced Whitby dentists provide white fillings as a safe and effective solution for restoring teeth.
White fillings, also known as tooth-colored fillings and composite fillings, are a type of dental restoration that uses composite resin material to fill cavities or repair damaged teeth. The composite resin material is a mixture of plastic and glass, which is applied to the affected tooth and then hardened with a special light. The result is a natural-looking restoration that blends in seamlessly with the surrounding teeth.
Benefits of White Fillings
There are several benefits of white dental fillings, such as:
Natural Appearance

: Composite fillings blend in seamlessly with the color and luster of your natural teeth, providing a natural-looking restoration. Unlike amalgam fillings, white fillings also won't darken your teeth over time. 

Durability: Composite resin is strong and durable, providing long-lasting results.
Versatility

: Composite fillings can restore teeth affected by cavities, chips, cracks, or other dental imperfections.

Minimally-Invasive

: Tooth-colored fillings require minimal removal of tooth enamel, preserving the natural tooth structure.

Cosmetic Enhancement

: Tooth-colored fillings can be shade-matched to blend in with the color of the surrounding tooth structure, providing a cosmetic enhancement to your smile.

Insulation

: The lack of metal in white fillings protects your mouth from

galvanic shock

, which occurs when a current passes between metal fillings with different compositions and shocks your mouth.

Temperature Resistance

: Unlike metals, which expand and contract when exposed to hot and cold, white fillings barely react to temperature. This means there's much less pressure acting on the surrounding tooth, preventing pain, cracking, and sensitivity.

Hypoallergenic/Non-Toxic

: Composite fillings are made of a mixture of resin and finely ground glass-like particles, making them hypoallergenic and non-toxic. Also, unlike metal fillings, white fillings do not contain any dangerous metals or chemicals that can leach into the mouth and bloodstream over time.
Who Can Benefit from White Fillings?
Composite dental fillings are suitable for individuals who:
Have minor to moderate dental concerns, such as cavities, chips, or cracks

Desire a natural-looking restoration that blends seamlessly with their natural teeth

Are committed to maintaining good oral hygiene and following aftercare instructions

Want to enhance the appearance of their smile with a cosmetic dental solution
The White Filling Procedure
Consultation
Your journey to a restored smile begins with a consultation at Dentistry on Dundas. Our Whitby cosmetic dentists will evaluate your dental concerns, discuss your goals, and determine if composite dental fillings are the right treatment for you. Your initial consultation is a great time to ask any questions you may have. 
Preparation
Minimal preparation is required for composite dental fillings. Your dentist will remove any decay or damage from the affected tooth and prepare it for the filling material. This process should be painless and require no anesthetic, but sedation dentistry options are available if needed. 
Filling Placement
The composite resin material is applied, shaped, and molded to achieve the desired look. Then, a special light is used to harden the filling material, ensuring its durability and strength.
Polishing
Once the filling material is set, your dentist will polish it to achieve a smooth and natural appearance. From there, you'll be free to enjoy your newly repaired smile. 
To get the most out of your fillings for as long as possible, proper aftercare is necessary. Our Whitby cosmetic dentists recommend the following tips to keep your fillings strong and beautiful: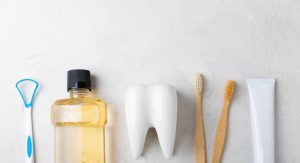 Maintain Good Oral Hygiene

: Brush and floss regularly to keep your filled teeth clean and free from plaque buildup.

Avoid Staining Agents

: Minimize consumption of foods and drinks that can stain teeth, such as coffee, tea, and red wine. If you do consume these substances, rinse your mouth with water afterward to minimize staining.

Protect Your Filled Teeth

: Avoid biting on hard objects or using your teeth as tools to prevent damage to the filling material.

Regular Dental Check-ups

: Schedule regular dental appointments with Dentistry on Dundas to monitor the condition of your filled teeth and ensure their longevity.
Frequently Asked Questions
Call Dentistry on Dundas & Repair Your Smile with White Fillings
At Dentistry on Dundas, our commitment lies in elevating your smile to new heights of beauty and health. Ready to experience the transformative benefits of white dental fillings? Reach out to us at (905) 666-1555 or fill out and submit the online contact form below to schedule an appointment. 
Discover firsthand how our expertise can bring out the radiance in your smile. Proudly catering to Whitby, Oshawa, Ajax, Courtice, and neighboring regions, embark on your journey towards a truly confident smile today!
"*" indicates required fields