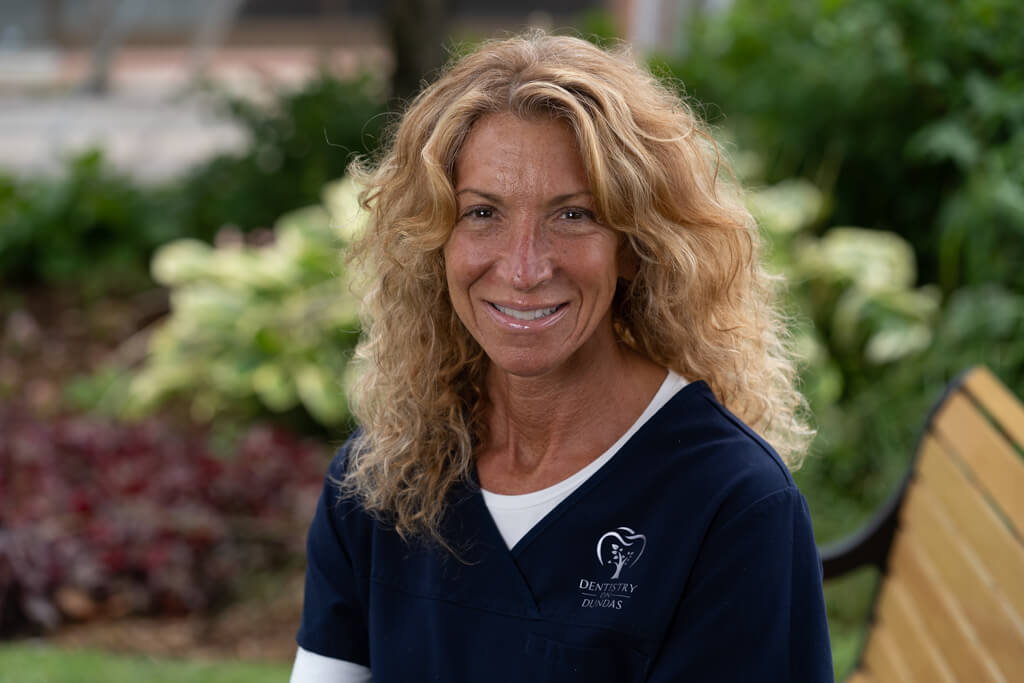 Dr. Michelle Lanys – Dentist
Dr. Michelle Lanys graduated from Dental School at the University of Toronto in 1992. Prior to that she received a specialty degree in Psychology and was granted the Forren Award for excellence in psychological studies. She has maintained a busy practice at Dentistry on Dundas since then, enjoying all aspects of the field. She takes pride in all her patients, especially those that may require a bit more sensitivity that have given rise to a heightened anxiety level. Implant and cosmetic dentistry are of particular interest to Dr. Lanys, because of the positive difference it make to the quality of life and confidence to the individual.
Dr. Lanys enjoys time with her family, including three wonderful children. Fitness is a large part of the picture as well. She incorporates it into multiple charity events, such as, spinning for Breast Cancer and Baseball for the Bridle Bush Foundation, which she continuously contributes her time and funds. Her goal is to be active in maintaining a thriving, helpful and healthy practice, family and lifestyle, while focusing on creating the happiest and most postive outcome for all.
Dr. Lanys continues to attend courses to keep her skills updated and to stay current with dental techniques. She is now able to provide therapeutic injectables like Botox.
Favourite Quote: ""If you worry, will the future change""
Favourite Book: Atlas Shrugged, by Ayn Rand
Favourite Song: Titanium (not as in implants) by David Guetta
Favourite Person: My husband (I guess) and children of course
Favourite Food: Carrot Cake…yummy!
Favourite Website: Health and fitness
Favourite Thing to do at work: Cosmetic Dentistry and relaxing patients
I absolutely love: Spinning!
I dislike: Olives
AKA: Mikki
"*" indicates required fields