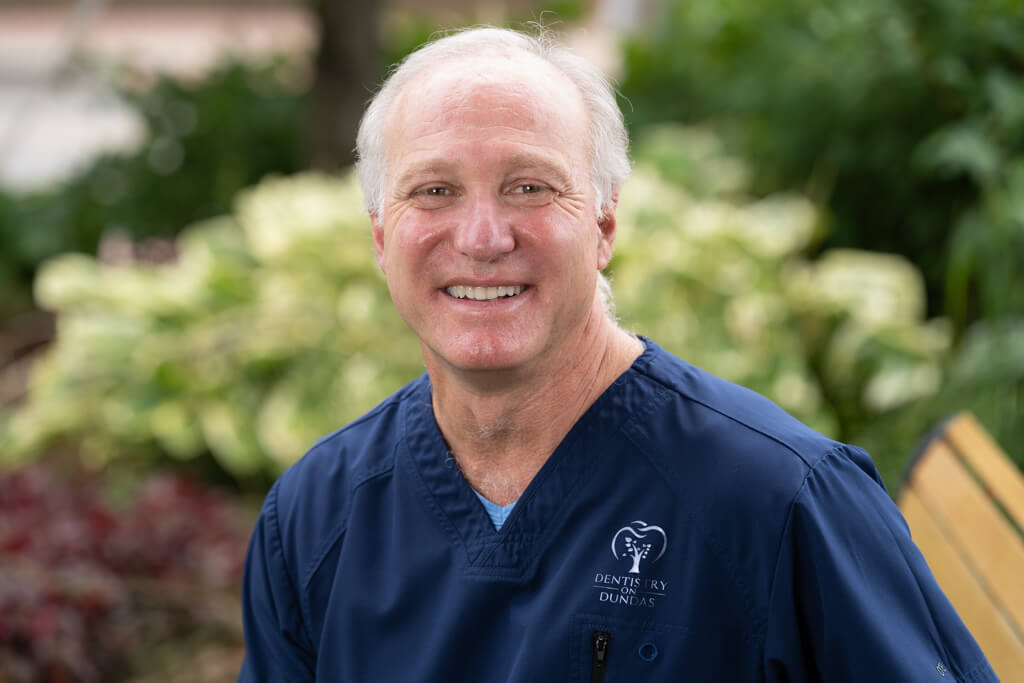 Dr. Steven Millman – Dentist
As well as being partners Drs. Mark Librach and Steven Millman have been personal friends since 1983. They both received their Bachelor of Science degree in 1983 and their Doctor of Dental Surgery in 1987, both from the University of Toronto. Shortly after that they opened their own practice together in 1989.
They were originally located at 209 Dundas St. E. until October 1996 when an opportunity came up to purchase and renovate the old T.D. Bank building located at 107 Dundas St. E. This move allowed them to expand to 9 treatment rooms and to design a beautiful, comfortable modern dental practice with 12 foot ceilings. It gave them the expansion they needed to offer patients complete dentistry in one convenient location.
The office employs over 25 staff which includes general dentists, a periodontist, an oral surgeon, and a general dentist that provides sedation or "Dentistry while you sleep". They are both committed to continuing education to stay informed and trained in the latest scientific techniques to provide the best possible quality of care to their patients. They have both taken extensive continuing education courses in orthodontics (braces) and endodontics (root canal therapy) and provide these services also. "Patients find it very convenient to have all of their dental needs addressed in one location", says Dr. Millman. "The need to refer patients to specialists outside the practice has been eliminated and our patients like that". Dr. Millman also provides a very unique dental snoring appliance used for patients with sleep apnea.
As a dentist who is committed to technological advancement, Dentistry on Dundas offers Itero digital impressions, Sirona digital 3D cone beam radiology, the WAND painless anaesthesia, and Invisalign.
Drs. Millman and Librach continue to enjoy their friendship outside the office, the only thing that has changed is they now enjoy it with their families.
Favourite Quote: "The best way to predict the future is to create it!"
Favourite Book: The Match
Favourite Movie: Butch Cassidy and the Sundance Kid
Favourite Thing to do at work: Cosmetic cases
On my days off, I: Golf…who didn't know that already?
I absolutely love: Vacations
I dislike: Dishonesty
Last book read: The lost dream, by Steve Simmons
AKA: Milly
"*" indicates required fields